The good folks at ActiveCampaign use their servers and sterling reputation to send out emails for your Campaigns and Automations. They are very clear that the email recipient has expressed willingness to receive the messages. So how do we reach the base of potential prospects lay in the cold water of no permission given yet?
This is where Woodpecker.co comes in. It is a very affordable way to send emails out that reach the inbox and can be part of intelligent (well fairly intelligent) Automations.
There are benefits to setting up Woodpecker to mirror and reach your ActiveCampaign database contacts;
The contacts are scrubbed. Based on the response Woodpecker assigns a status: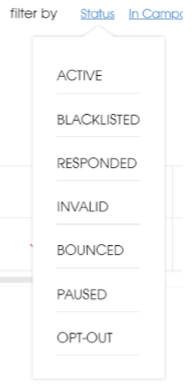 The scrubbed contacts are sent via the Zapier connection to ActiveCampaign. Image below is the Zap for a Bounce:

The Bounced contact has 'Bounce' written into a field in ActiveCampaign that holds the Email Status for that contact;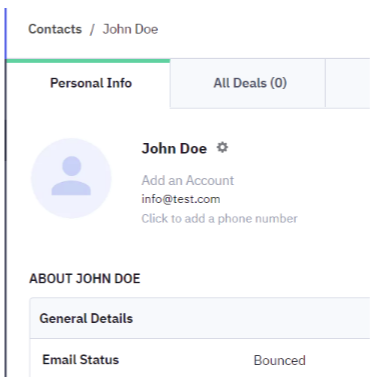 Now an Automation can remove the contact from all Lists. This means the contact is unsubscribed. ActiveCampaign does not charge for unsubscribed contacts nor do they count toward the database limit.