Having a scheduling system that integrates with your marketing system can be a great benefit. Setting it up is inexpensive* and it is easy to learn how to use it quickly. You can leverage the power of ActiveCampaign automations and have a powerful and integrated system for peanuts (see bottom of this post for details).
The form used for scheduling is an easy way to capture imortant data into the ActiveCampaign system. The automations can then act on this data, as well as the scheduled day and time to fine tune the relationship details and keep in touch with the contact automatically.
The system can confirm the meeting (usually 24 hours ahead of time) via email and/or text message. If a contact cancels their appointment the system will let you know and attempt to reschedule the appointment with prompts going out via email as well as text.
The Contact will schedule in Calendly and complete the scheduling form in Calendly which is mapped into ActiveCampaign. The first step is to setup the Calendly event. It can be a phone call, a face-to-face appointment, a Zoom meeting, etcetera. Calendly is very flexible and the event we want to use will have a link that will go straight to the calendar.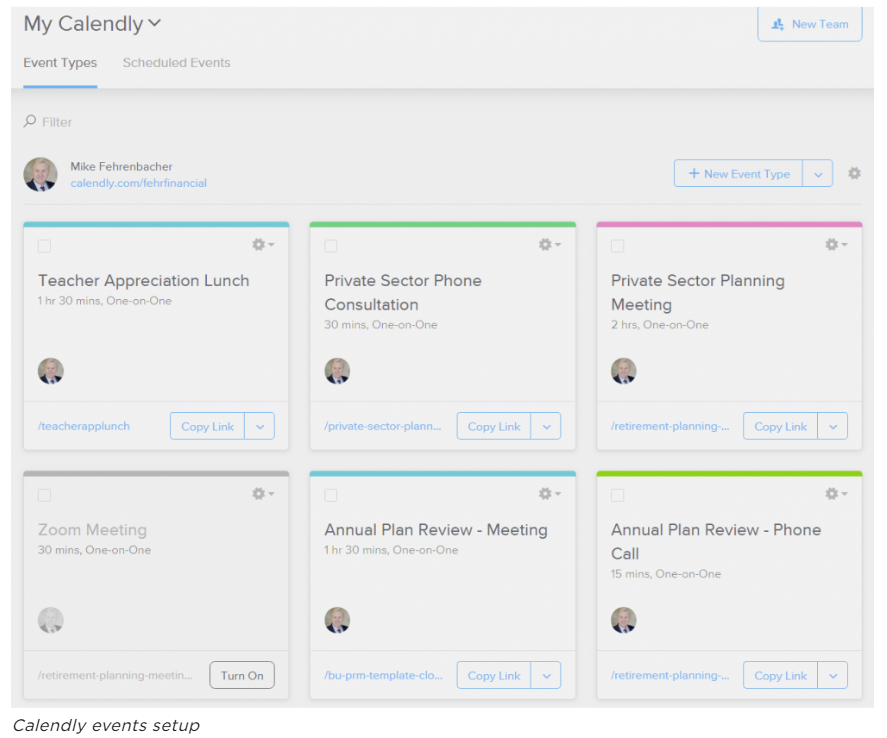 As you can see, the form below has information we are gathering for a pension review meeting. The form is easy to complete and the fields are mapped to the marketing system. Fields can be moved around and made to be required before the system will allow a completion.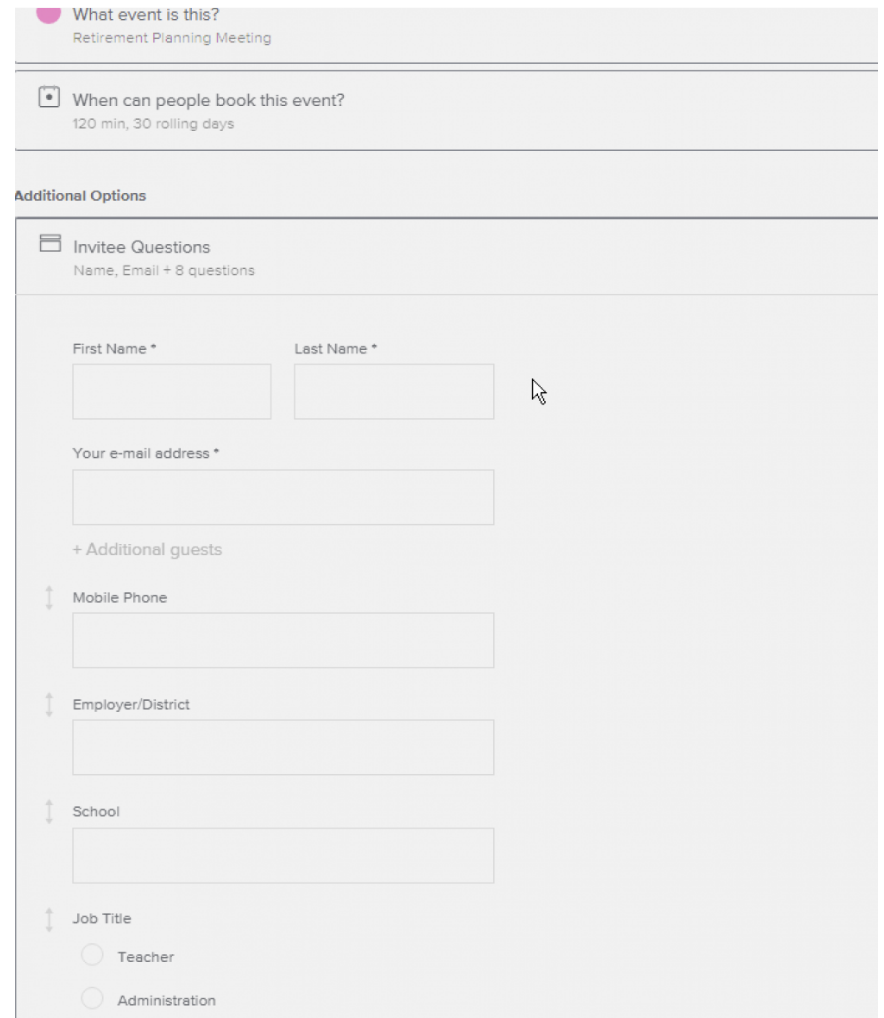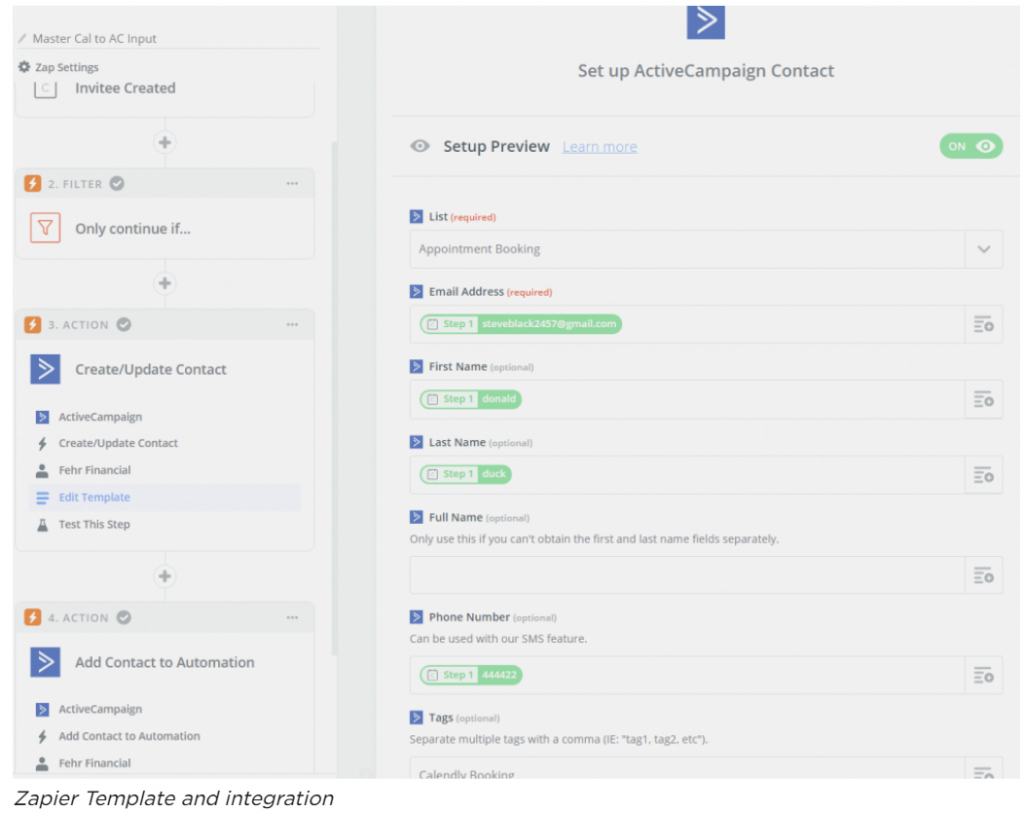 Here a Contact is inserted (or updated) into ActiveCampaign from Zapier;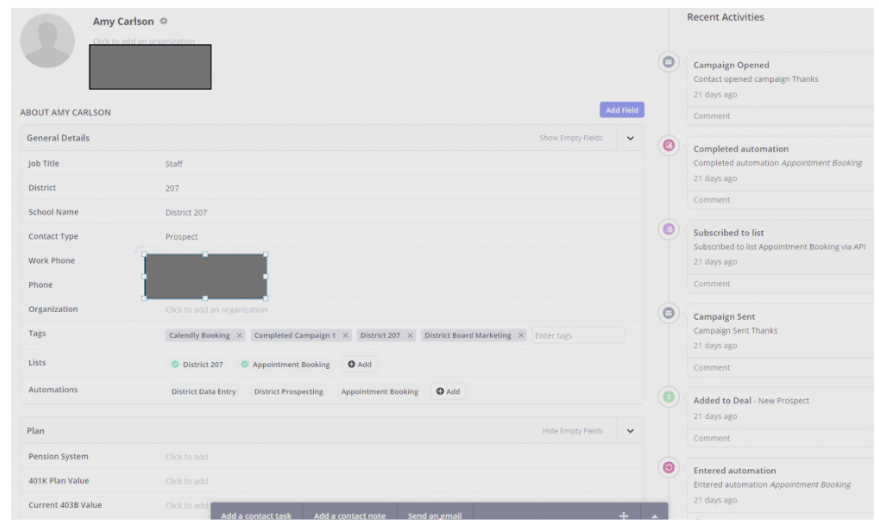 The Contact is pulled from the Prospecting automation and passed to other automations. Here we have hit pay dirt and the system can determine if the contact has been in a prospecting automation and take them out and put them into an automation to nurture them to the meeting. We will also have our automation create a Deal with their name as the Deal Title (via personalization), Tag them and add them to a List. They will be assigned the correct Pipeline and Sales Stage as well. We can also tell our automation to notify us when the lead comes in (and up to three more people). Our automation can check their gender, what state they are in, etc.. and determine other actions from the If/Else conditions we can setup. Finally we can set one or more Goals that, if met, will be automatically included in reports.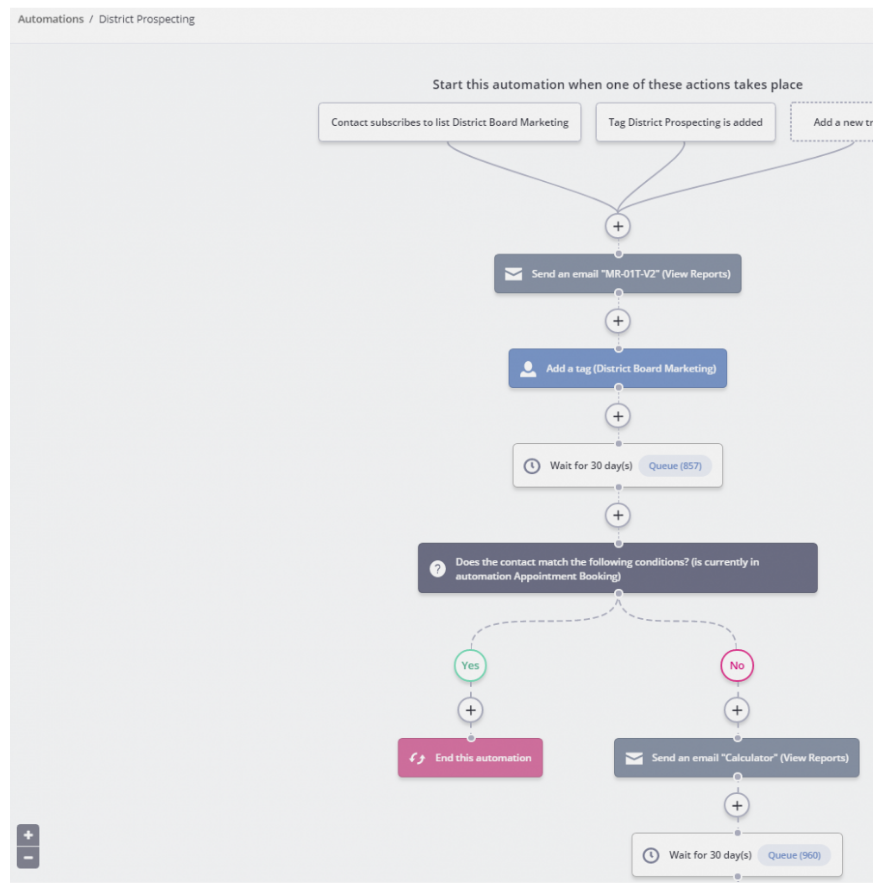 So below we see an Automation creating the Deal and other intake steps and then on alert for a cancellation which will then trigger action. If it sees no cancellation then 24 hours ahead of the meeting a text reminder will go out to the contact confirming the appointment.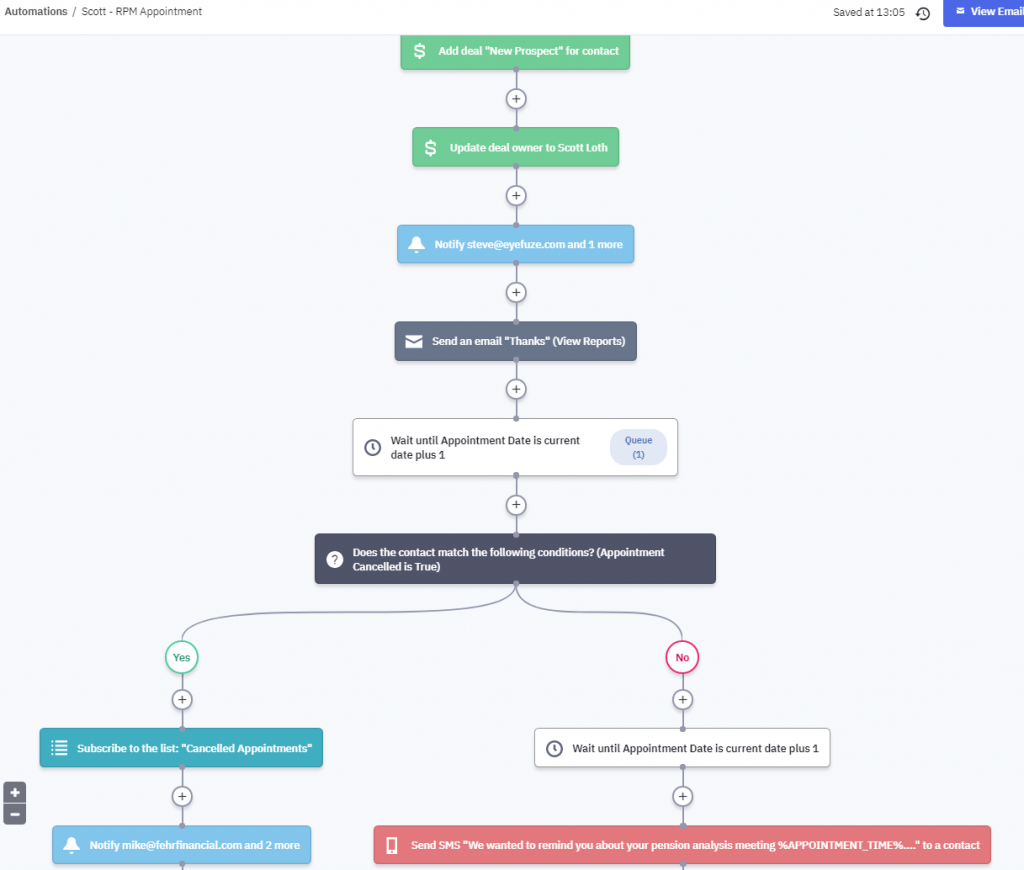 *Calendly for a single user is priced at $25/month. Zapier is another $25. ActiveCampaign is $49/month for 500 contacts on the Plus plan. 5,000 contacts is $139 a month. Only 'Subscribed' contacts are counted toward the total.
Click here for a Free Trial of ActiveCampaign (no credit card required). We will give you two hours of coaching free with your signup.